Thanks for all your support
Its been quite a year
And boy did we celebrate, big-style! We hosted a pop-up product design studio offering free design consultations for HPSUs. We also presented a retrospective exhibition open to the public, in Fumbally Exhchange on Dame Lane, Dublin 2.
The week-long retrospective also included a number of special evening events. The whole thing was a huge success.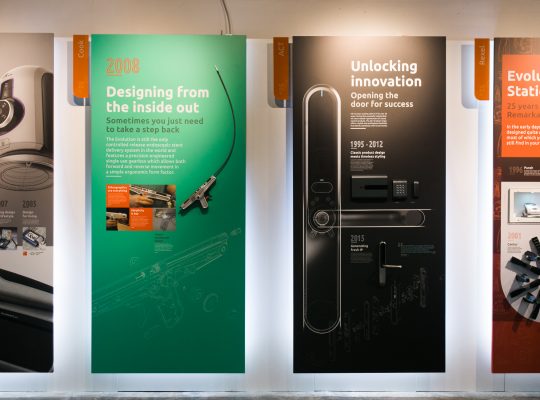 Pop-up Product Design Studio
We showcased 25 years of product design by Dolmen.
Our showcase was open to the public from the 8th to the 11th of November. Here the public was able to see the wide variety of products that have been designed here in Ireland over the past quarter century, from medical devices to moocalls, from industrial paper scanners to paper punches, from beer taps to luxury showers and everything in between.
Clients showcased included: Diageo, Merlyn Showering, Moocall, Klas Telecom, ABB, Cook Medical, Philips Respironics, Ash Technologies, Rexel.
Free design consultations
In order to celebrate 25 years of successful collaborations with HPSUs we hosted a special event.
We offered free 90min consultations with our Design Directors during Design Week at the Dolmen 25 pop-up product design studio.
We met a variety of very exciting HPSUs with a wide range of different new product ideas. The conversations were riveting.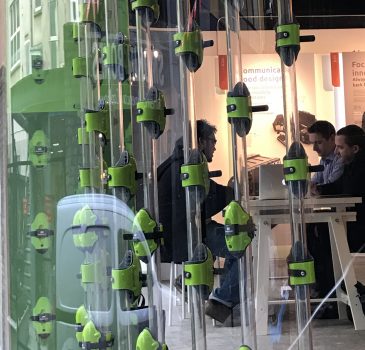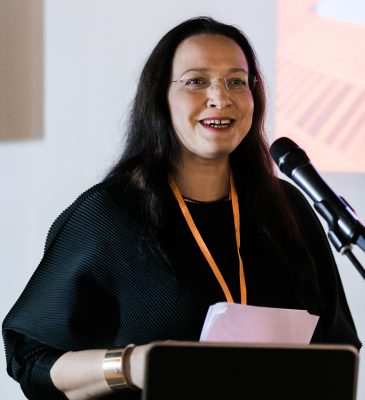 Evening Events
We hosted a public and private event during the week.
Our public event shared stories from the frontline of product design, with our designers sharing stories of different elements of our work.
Our private event for clients and stakeholders hosted special talks from Jana Zec, VP of red dot awards, Raymond Turner of Raymond Turner Associates and Richard Keegan of Enterprise Ireland.
Both events were a great opportunity to share the breadth of experience within Dolmen and all that we have achieved over the past 25 years.
Drawing new talent
As part of our 25th birthday celebrations, Dolmen hosted a 'sketching competition' for product design students in 3rd level college.
The prize: a paid internship with Dolmen starting in early 2017
We were overwhelmed with interest in the internship and managed to see a wide variety of talented portfolios from all over the island of Ireland.
Keep your eyes peeled for news on who won in the new year.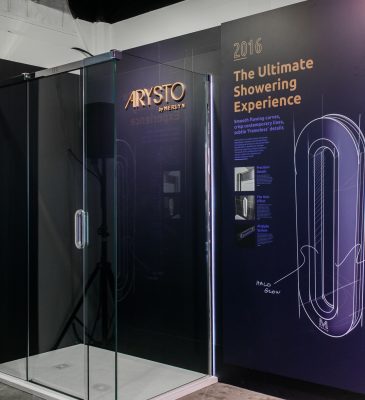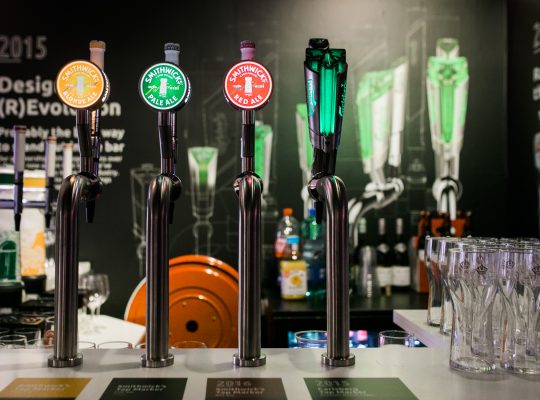 Here's to the future of an amazing team
There's lots to come
2017 promises to be another great year, with lots of national and international plans on the horizon, incredible products being developed and delivered and more significant growth for Dolmen.
We look forward to growing with you in 2017 and helping make your ideas work.
Latest Projects

How do you ignite an icon?

When design for extreme environments is taken to the limit

Impactful award winning design